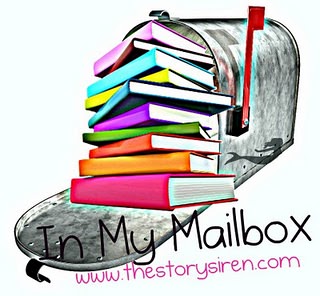 In My Mailbox is hosted by the wonderful Kristi from The Story Siren. This is a great way to feature all the wonderful books you either received for review, purchased or borrowed. Stacking The Shelves is hosted by the lovely Tynga from Tyngas Reviews
I didn't receive any for review but I did purchase:
Clockwork Angel by Cassandra Clare (paperback)
Goodreads
So for this weeks recap!
Tuesday

: Review Embers and Echoes by Karsten Knight. Find my review here
Wednesday

: Author Guest Post: Find Jeff Strands Post here
Thursday

: Review Beautiful Redemption by Kami Garcia and Margaret Stohl. Find my review here
Friday

: Follow Friday & Book Blogger Hop. Find my post here
Sunday

: Cassandra Clare Signing and possible Giveaway. Find my post here