Season Of Give-Away Blog Hop Sign Ups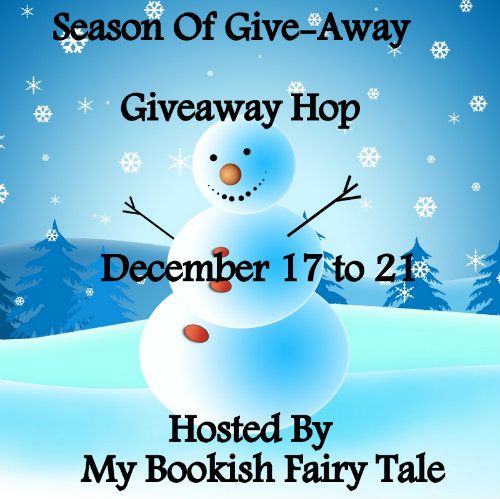 Hey guys! So as we all know Christmas is approaching quickly. As the madness hits us all as it usually does every year I find that we sometime's forget how wonderful the holiday's really are. So I am hosting a Hop this year. The Season Of Give-Away. The hop will run from December 17-21. Each blog will host their own giveaway with their own parameters. Obviously if your not interested in what that blog has to offer don't enter and move on!
Let's not make this difficult I want everyone to enjoy themselves. If you are using Raffelcopter then I suggest leaving it to two or three tasks for simplicity sake. For those who are going to be having a giveaway through the hop there are a couple of things that you will need to include.
1. The Giveaway Hop Image Must be included in your post.
2. Include the list of all the other blogs to make it easier to hop onto the next one.
3. Please let us know where you are shipping your prize too just for time sake. It is extremely annoying to click on a blog and read an entire post to find out in the end they don't ship to your country.
4.Please have your post up by 12:00 am EST
5. Any blog that wishes to participate must sign up with the Linky by December 16. If you do not then sorry you are out of luck
5.HAVE FUN! I know that sounds corny but common it's the Christmas Season. I want everyone to enjoy themselves, don't get stressed. If you have any questions or concern's do not hesitate to email me
Also if you could share the love and let other's know that we have this rockin' hop going on that would be greatly appreciated! So write a blog post or twitter it or share it on facebook :) The more the merrier