In My Mailbox #54&Stacking The Shelves #3 & Weekly Recap #3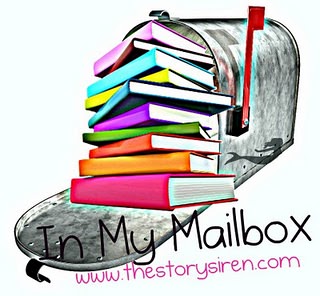 This is a great way to feature all the wonderful books you either received for review, purchased or borrowed. In My Mailbox is hosted by Kristi from The Story Siren Stacking The Shelves is hosted by the lovely Tynga from Tyngas Reviews
This week I received one book for review:
Flash Point by Nancy Kress ( Finished Hardcover)
Goodreads
I purchased:
The Evolution of Mara Dyer by Michelle Hodkin
Goodreads
So that is all I have for books this week.
Weekly Recap:
Monday: Coveted Cover's Monday You can find my new meme and post here
Tuesday: Review Darkness by Joann Martin Sowels. You can find my review here
Wednesday: My WoW post. You can find it here
Thursday: Review Burn for Burn by Jenny Han and Siobhan Vivian. You can find my review here
Friday: Follow Friday and Book Blogger Hop. You can find that post here
Saturday: ARC Review Cinder by Marissa Meyer. You can find my review here
I hope everyone had a great week in books and if you want to share your IMM or Weekly Recaps just leave a link down below and I will be sure to check them out! Have a wonderful Sunday.
And for all you Canadians out there I just want to wish everyone a Happy Remembrance Day. Let's take a few moment's out of our busy lives and remember why we live in such a beautiful country.
Happy Sunday Everyone!