TBR Pile Review: Breakable by Tammara Webber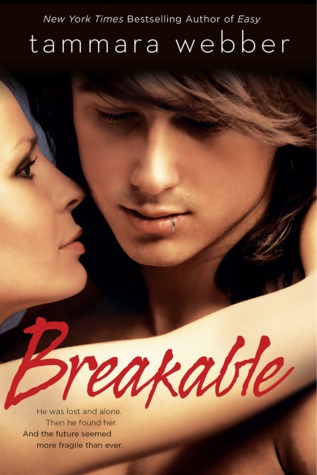 Breakable by Tammara Webber
Release Date: March 6 2014
Format: Ecopy
Pages: 364
Publisher: Penguin Berkley
Genre: New Adult
Source: Kindle

Goodreads Synopsis:
He was lost and alone. Then he found her.
And the future seemed more fragile than ever.

As a child, Landon Lucas Maxfield believed his life was perfect and looked forward to a future filled with promise — until tragedy tore his family apart and made him doubt everything he ever believed.

All he wanted was to leave the past behind. When he met Jacqueline Wallace, his desire to be everything she needed came so easy…

As easy as it could be for a man who learned that the soul is breakable and that everything you hoped for could be ripped away in a heartbeat.


My Thoughts:
I swear that I will never get enough of Mr. Maxfield. Seriously Lucas is probably one of my most favoured male characters. He is sincere and loving and all he wants is for his life to finally make sense.

I really love that we were able to get Lucas' side of the story. I always wondered what it was like. I really love that we get both his present view and his past. The flip through between Landon and Lucas made the story that much more dynamic.

I loved Easy but I honestly love Breakable more. I felt my heart being ripped into pieces and put back together right along with Lucas'. I can't praise this book enough. The emotion is there and the heart ache. The triumphs and success right along with the failures brings you closer to these character's.

I laughed out loud and I cried onto the pages. I loved every second of this book and I hope that there will be more Lucas in the future!