18+ Three, Two,One by J.A Huss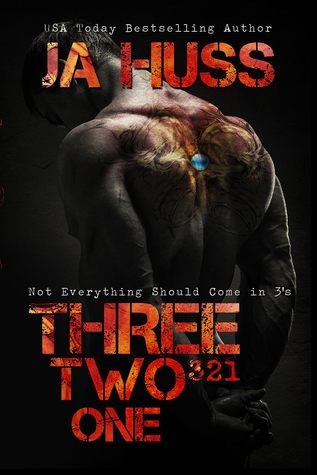 Three, Two,One by J.A Huss
Release Date: January 28 2015
Format: E-Copy
Publisher: Science Fiction Press
Genre: Adult, Suspense, Romance, M/F/M
Source: Amazon

Goodreads Synopsis:
ONE GIRL

Battered, barefoot, and huddled under a bookstore awning in the pouring rain, Blue only knows one thing. After fifteen months of captivity, finally… she is free.

TWO FRIENDS

Self-made millionaires JD and Ark are not out to save anyone when they stumble upon a wet and shivering girl one early Sunday morning. But when you sell sex for a living and salvation rings your bell… you answer the call.

THREE SOULMATES

After years of searching, love lifts the veil of darkness, and three people—with three very big secrets—find themselves bound together in a relationship that defies the odds.

Or does it?

Love. Lust. Sex.

This trinity might be perfection… but not everything should come in 3's.

WARNING: This is a STANDALONE non-traditional M/F/M ROMANCE with a non-traditional ending

My Thoughts:
Wow! I am not sure where to start to be honest. I am absolutely blown away. This book was not at all what I was expecting. It was a lot darker then what I usually read but I was captivated and enthralled throughout the entire book. The relationship between Blue, Ark and JD is not a conventional one by any means and they take this relationship to level's that are beyond any "norms".

This novel was both beautiful and tragic. You have three character's who are so tortured in different ways trying to muddle through their lives and their feelings for one another. What most people look at as being "wrong" or abnormal, they make into something so beautiful. They take their pain and anguish and throw everything they have into each other. They explore themselves and their limits and they do it all together.

Ark and JD's relationship is a co-dependent relationship for sure. But then again all of them are dependent on the other, but it works. It's hard to explain but it works.
Blue's love for both of these men causes heart ache and pain and tragedy. The love is genuine and Blue is able to bring out the love that Ark and JD have for each other. Would it have happened if she hadn't come into their lives, probably not. But she does and is spectacular.

This book invoked a wide range of feelings and emotions from me. I was able to look past the sex and see what J.A was trying to get across. It wasn't about the sex. It was about the character's themselves. Their connections to one another. I know I've said this already but it was just..Beautiful. There really is no better way for me to describe it. Throughout the anguish and pain something truly pure comes out of it.

This was probably the easiest review that I have been able to write in a long time. I loved it. This is the first book from J.A that I have read but I am so excited to read more from her.